Insert for cutting
You used to take machine up from lifting platform and then raising lifting platform into upper position.
Only after that you were able to cut…
NOW!!! You do not have to remove machine from lifting platform. You can simply put it down to the lowest position and place insert for comfort cutting.
The insert will form a flat surface together with table top and then you ready to cut in great comfort.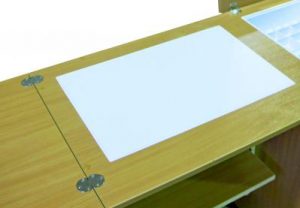 You can store it the same way as insert for comfortable sewing: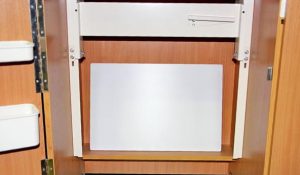 Lead time 60 days